Dave currently performs with:
[click for more info]
Tasha Dies Twice

| Play Music Video |

| | | |
| --- | --- | --- |
| James MacKay | - | Guitar & Vocals |
| Kris Womack | - | Guitar & Vocals |
| Mike McLeod | - | Bass & Vocals |
| Dave Toms | - | Drums |
The GCDC Gang
| | | |
| --- | --- | --- |
| Kris Womack aka K-Mack | - | Vocals & Guitar |
| James MacKay aka Ronnie J | - | Vocals, Guitar, Bass & Noise |
| Ricky Joe Vella | - | Vocals, Guitar & Mandolin |
| Paul Dante aka Craw Ditty | - | Vocals, Bass, Keyboards & Toys |
| Dave Toms | - | Drums |
The Gardeners
| | | |
| --- | --- | --- |
| Scott Graham | - | Guitar & Vocals |
| James MacKay | - | Guitar |
| Paul Toms | - | Bass |
| Dave Toms | - | Drums |
Whiskey Epiphany
| | | |
| --- | --- | --- |
| Mike Gravitis | - | Guitar & Vocals |
| Lianne Gravitis | - | Vocals |
| David Maclean | - | Fiddle, Mandolin, Violin |
| Jack Maclean | - | Bass & Lead Guitar |
| Dave Toms | - | Drums & Cajon |
Martin Rouleau
| | | |
| --- | --- | --- |
| Martin Rouleau | - | Vocals & Guitar |
| Dale Roossien | - | Bass |
| Dave Toms | - | Drums |
New album - Coming 2011!
Year
Band
Album Title
Details
2021
Overlord
When Worlds Collide
Overlord rocked the world in 1985, re-releasing old material in 2010 with the album "Back Into the Dragon's Lair". Dave drums on several tracks of their 2021 album, including Blood at First Light, 30th Parallel, King of Manipulation, Livin' on the Poverty Line, Rise Up.
2021
Graham Jara
moonrock
Ron Mueller's concept album "moonrock" has Dave drumming on track 1 "Damnation" and track 8 "Heading to the Stars".
2019
DC MacLean
Sages
DC MacLean's brilliant collection of original tunes stars DC MacLean himself, his son Jack MacLean, plus Devin Melanson, Devon Savas, Andy Gravitis, and Gordon Aeichele. Production and Engineering by Devin Melanson.
2016
Leslie Hudson
Yeoman On The Bridge
A Star Trek themed album of original music. Geek rock!
2016
Compilation
Travelling in Heart, Mind & Time
A collective interpretation of the writings of Daniel William Dando. I drum on these tracks: James MacKay's "Madly, He Writes On"; Neil MacNaughton's "Too Much To Dream" and co-drummed on Chris Snow's "For My Gentle Lady"
2015
Leslie Hudson
Into The Mirror
Released at The Moonshine Cafe.
2015
The GCDC Gang
Banditoland
Released at The Moonshine Cafe.
2014
Neil MacNaughton
Pieces of the Trip
Recorded through Kerr Village Producitons.
2012
Whiskey Epiphany
Old Story
Recorded through Kerr Village Producitons.
2012
Geckofish
AwesomeSauce
Recorded through Kerr Village Producitons.
2012
The Gardeners
Don't Lose Your Head [EP]
Recorded through Kerr Village Producitons.
2011
The Gardeners
Hello [EP]
Recorded through Kerr Village Producitons.
2010
Ashley Beattie
The Return of God - Vol 1
Soundtrack
Soundtrack from the original motion picture. Recorded at Kerr Village Productions. I drum on Tracks 1 and 10: "I" and "Words"
2009
The GCDC Gang
The GCDC Movie Soundtrack
Soundtrack from the original motion picture. Recorded over several years.
2005
Volition Aire
Presented in Widescreen
Recorded in our home jam space. Blue Room Studios in Scarborough mixed the recordings.
2001
The Hallucinations
The Hallucinations
Our first full length album. Recorded by Carl Jennings of Westmoreland Recording Studio in Burlington. The studio has since moved to Hamilton.
Dave currently endorses:
Dave uses a custom drum configuration depending on the project.
His standard setup includes:
Pearl Drums
Pearl DR-503 ICON Drum Rack
Evans Hydraulic Skins - Beater
Evans G1 Skins - Resonant
Tama Iron Cobra Double Kick
16" Zildjian Avedis Custom Medium Crash Cymbal
17" Zildjian Dark Custom K Crash Cymbal
18" Zildjian Avedis High China Crash
22" Zildjian Dark Custom K Ride Cymbal
14" Meinl Byzance Dry Hihat Cymbals
DOWNLOAD FULL ALBUMS
COMING SOON
Dave Toms drums for many exciting acts and is available for recording projects or live performances. Feel free to download free albums, watch music videos, and more!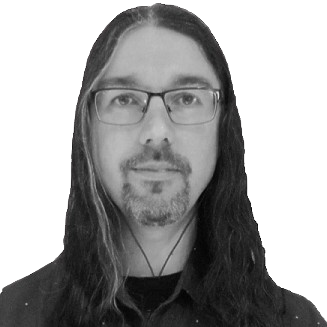 Dave Toms provides affordable web design for your project. His clients include non-profits, businesses, rock bands and even individuals.
Scroll through some examples below:

We awake into this Life uncertain.

Much of this Universe is devoid of morality or passion.
The rocks do not feel love and the air does not knowingly caress.

Life is special.

Since we have freedom, or at least the illusion of freedom, we must do as little harm as possible to all that we might harm. This mantra comes from the one thing I hold most dear:

A purpose of human life, no matter who is controlling it, is to love whoever is around to be loved.
~ Kurt Vonnegut


Welcome to my page.
I hope you enjoy my music.
Thank you for contacting us. We will reply as soon as possible.
DaveToms.ca